When most people think of "spring cleaning" they think about dusting baseboards, polishing the floors, and cleaning out their closets. But we often neglect to clean out our old habits and ineffective ways of thinking. 
Spring is a time for rebirth, and renewal and this applies to us just as much as it does to the flowers and trees. It's time to update and shed our winter ways so that we can physically, mentally, and spiritually bloom!
Reading these top 6 motivational books is a great start to a refreshed and refocused you! 
Declutter Your Mind by S. J. Scott and Barrie Davenport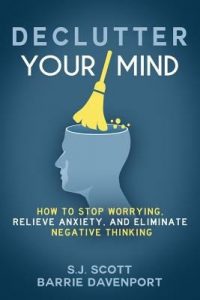 Your secret junk closet isn't the only thing that needs decluttering. You are what you think. And if your mind is as junky and your secret closet, you could be in big trouble!
This book is your guide to eliminating unnecessary worry, relieving anxiety, and changing negative thinking patterns. It will also clue you in to what causes these mental clutters so that you can prevent them from presenting problems for you in the future.
The Year of Yes by Shonda Rhimes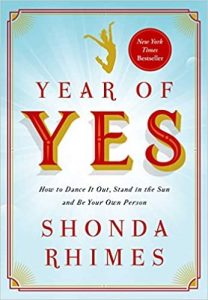 We all know (and love) the hit tv series, Grey's Anatomy and Scandal. 
How awesome would it be to get insight into how the creator of these shows was able to use certain life events to get to where she is today? Well now you can!
In this book, she talks about the year that changed her life and how saying "yes" to the unexpected can forever change you for the better. 
7 Habits of Highly Effective People by Stephen R. Covey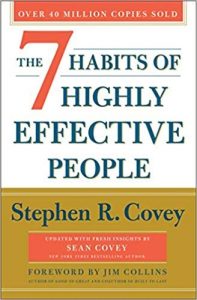 This one is an oldie, but goodie. There's no wonder why over 40 million copies of this book have sold. This stuff just works! 
These are principles that can be used by any person or business to yield success time and time again. What makes these habits so effective is that they are practical and proven. It doesn't matter what situation you're in, what goals you have, or what your occupation is, these habits are tried and true and will produce results for you.
The Wisdom of Sundays by Oprah Winfrey
What can be more motivating than Oprah?!
This book contains a collection of a-ha moments from her Emmy Award- winning show, Super Soul Sunday, and is sprinkled with stories from her own personal and spiritual journey. If there's one person who's journey we can gain infinite wisdom from, it's definitely Oprah Winfrey!
My Friend Fear: Finding Magic in the Unknown by Meera Lee Patel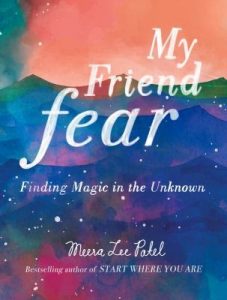 As the popular saying goes, "The only constant in life is change" and so is the fear that comes along with it. It can be nerve-racking to never know what to expect from life. Fear is a normal part of our process so we might as well make friends with it! There's magic in the unknown. The sooner you're able to recognize that, the better off you'll be. That's what this book helps you to do.
The Four Agreements by Don Miguel Ruiz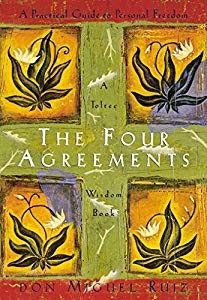 This one is another classic. It's been on the best-sellers list for over 8 years straight! 
No matter how much we all want to accomplish in our lives, the main reason that we have yet to fully experience the lives we dream of stems from our own limiting beliefs. This book is the ultimate guide to personal freedom, true happiness, and pure love. It's a major key to unlocking your true, infinite potential. 
We can't change anything if we do not first change our minds. Everything starts with a thought, so make sure that you invest time and effort into renewing your mind. Hop over to Amazon where these books are sold and get started today!
Be Encouraged & Stay Blessed!
-Constance